In December, we made the exciting move of acquiring Hutch – a hugely successful games studio and front runner in the mobile racing space. Since then, the incredible Hutch team has been working closely with MTG and companies across our portfolio to uncover new opportunities and accelerate the company's growth.
Here, Shaun Rutland, Hutch's founder and CEO, sits down with Arnd Benninghoff, MTG's EVP of Esports and Games, to discuss life after acquisition and what the next chapter looks like for Hutch.
Arnd: Hutch was acquired by MTG in December last year. On the one hand that time has totally flown by, but it also feels like Hutch has been part of the family since day one. It's been amazing to introduce you guys to the rest of the team here at MTG and across the portfolio, and I've been impressed by how quickly and seamlessly you've integrated into the group.
What have the last couple of months been like for you and your team? Is the experience what you expected?
Shaun: The last few months have been a bit of a whirlwind to be honest, but the main thing that's had the biggest impact is being able to link up with others in the GamingCo family. We're already having some exciting conversations and gaining extremely valuable insights from the other game studios in the group.
GamingCo provides great opportunities for additional support through fellow studios, such as insights within Live Ops, tooling, operations, performance marketing and more that we simply couldn't access previously. It's the start of a significant acceleration in how we operate, and we're looking forward to seeing how it helps us expand our process.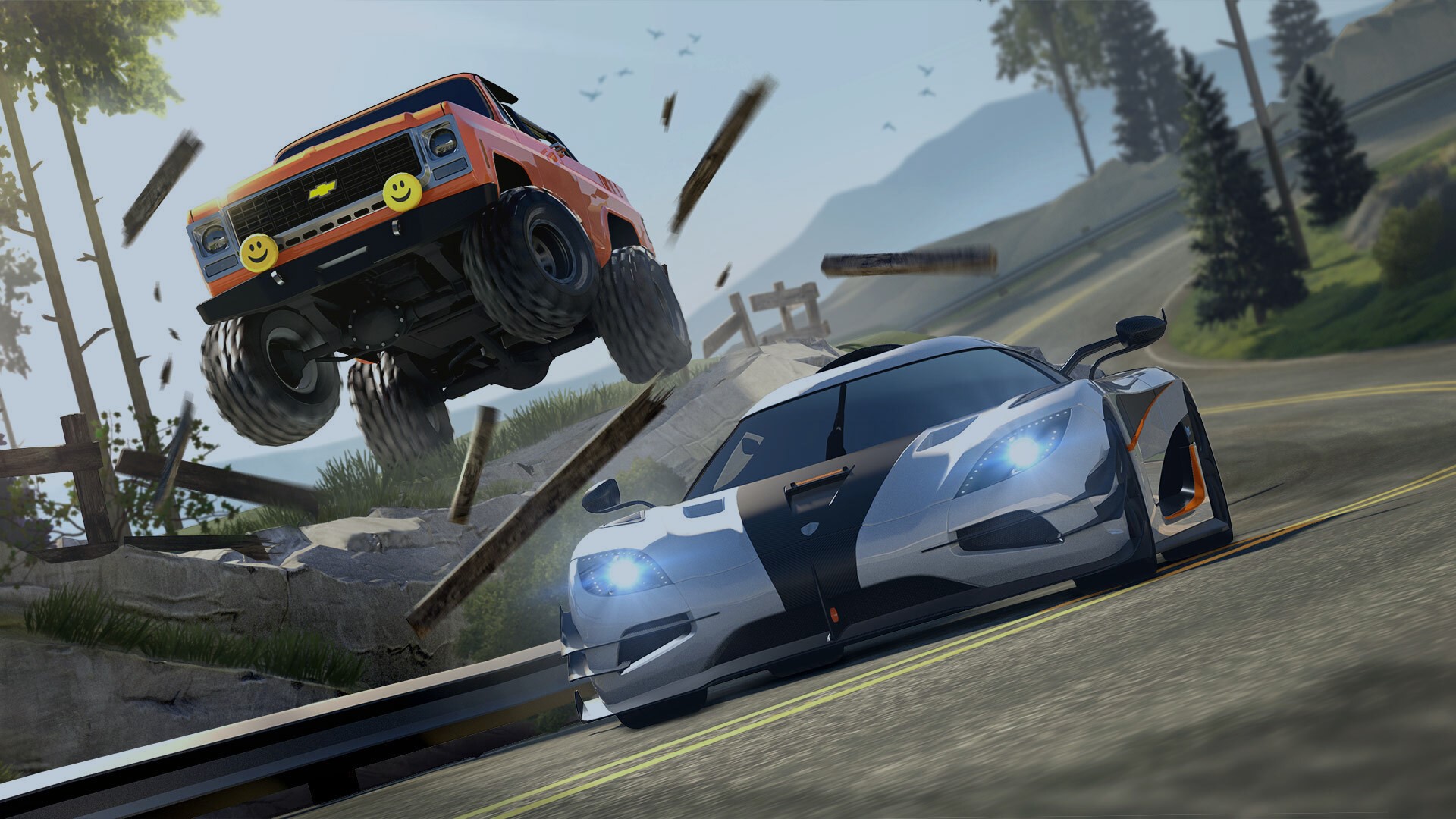 Arnd: It's great to hear how much you've felt the impact of the GamingCo family. There are some really great founders and entrepreneurs across the group who have been through a very similar journey to you and I'm sure have plenty of insights to share.
Looking back on that journey, is there anything you wish you'd known before the acquisition, or would have done differently?
Shaun: Selling a company is a very complex process, and preparing for investment can be a huge distraction with lots of pressure. In hindsight, I really wish I'd allowed myself a bit more time to spend with friends and family throughout, as this would definitely have enabled me to look after my physical and mental health better.
I kept putting off things like rest in order to continue the momentum with the acquisition, but it meant I didn't really give myself the chance, or the energy, to celebrate once it was complete.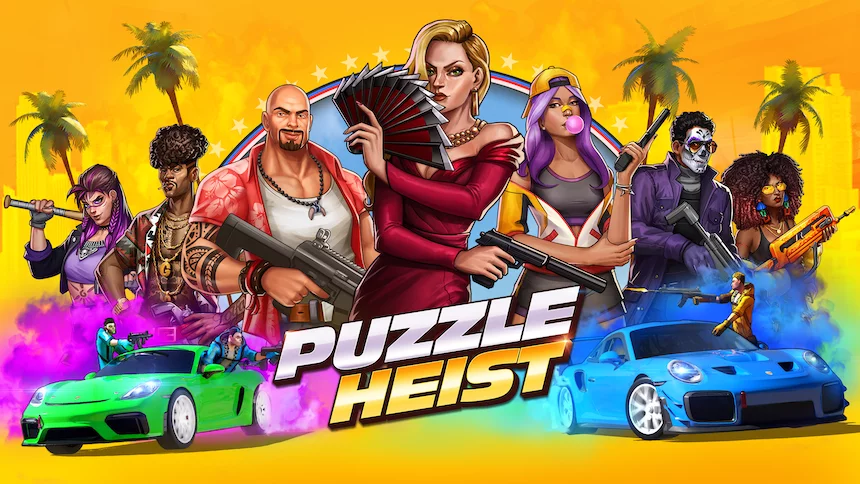 Arnd: I'm sure a lot of people can relate to that feeling. Mergers and acquisitions are hugely exciting milestones and it's easy to get caught up in the moment. I've really had to learn to allow myself breaks when I need them, so that when the next exciting prospect comes along I'm ready to jump in full-steam.
As more and more companies think about M&A, I wonder what advice you would give to any other founders about to embark on, or considering, their acquisition journey?
Shaun: Prior to the acquisition, I'd been talking to potential acquirers at industry events for years, and it's vital to keep these contacts close at all stages of the acquisition journey. Whether you're just starting to think about it, or think you're ready to take the plunge, having these contacts ready will make the process much easier.
But regardless of how many people you've already spoken to about a potential acquisition, don't let yourself be pressured into selling your business. It's very easy for this to happen, especially when those in the industry can see you growing, but you need to remain firmly in control of the decision of when to sell. Don't get excited and tempted into selling too early.
It's also important to remember that being acquired isn't just about the money. The big enabler for us was finding a partner where we would be trusted to keep doing what we're doing, and where we wouldn't just be told what to do. Some of the biggest offers we received were from businesses that didn't even know us that well, and likely wouldn't have added much value. You need to make sure that you're getting real value out of the acquisition, and that they truly appreciate and understand your identity.
Arnd: That's a really important point and I couldn't agree more. We're always in talks with a number of gaming companies, but you can't just jump the gun and partner up with anyone and everyone- you have to take the time to nurture a relationship and find the right fit for both parties. We're incredibly proud of each and every company within the MTG family, and it's important to make sure any potential acquisition fits with our whole community, vision and values.
It's been fantastic to watch Hutch flourish over the past few months, particularly with the launch of your latest game, Puzzle Heist. Tell me a little bit more about the idea behind the game.
Shaun: Puzzle Heist is a brand-new match-3 role playing game (RPG). They're usually fantasy-themed but instead of fighting goblins and orcs, Puzzle Heist players will compete with fast cars from licensed brands such as Porsche, Mazda, Lotus and Subaru. We wanted to break away from the traditional approach to the match-3 RPG. Players can assemble their own crew of characters and either build alliances with other players, or challenge them in player-vs-player (PVP) battles.
We wanted to create a game that took the best from our extensive experience in developing automotive titles for mobile, and make an experience that anyone can enjoy. It's a really exciting twist on the traditional match-3 RPG, and delivers something entirely new for the genre.
As with our existing titles, we will continue to evolve the game over time and give players incentives to keep coming back. We'll also be working closely with our players to add more of what they want to see such as new cars, characters and more.
Arnd: It's exciting to see you tackle something a little different, while also staying true to your roots, and Puzzle Heist is a brilliant game as a result. Is this the start of something new? What's your vision for this next chapter with MTG?
Shaun: Our mission is to continue to grow as we keep building the most diverse and engaged automotive gaming community on mobile. We firmly believe that we have the potential to add even more to the category, creating communities not just games.
While MTG's co-operative model allows us to continue our operations as we see fit, we'll be working closely with the team to find the best next steps for the company's growth.
Arnd: Well, I for one couldn't be more excited to be on this journey with you and to help you carve out this next chapter for Hutch.
To find out more about Hutch and follow their journey with MTG, visit their website https://www.hutch.io/ or check out their brand new game, Puzzle Heist, available to download for free on your mobile device.